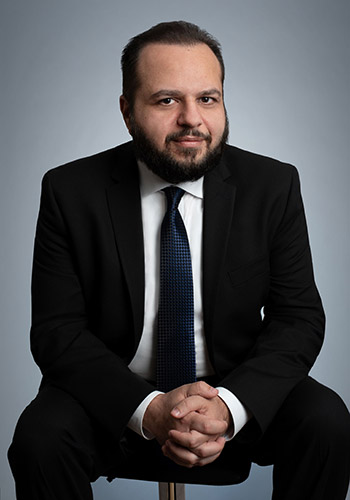 Visionary Real Estate Entrepreneur | Single Family Rental (SFR) Pioneer | Wealth Creator
Alex Hemani, CEO of Nintey9 Capital, is a visionary entrepreneur, extraordinary real estate investor, and a pioneer in the Single Family Rental (SFR) market.
 Alex is a pioneer of doing large-scale SFR (building a large rental housing portfolio by buying existing single family owner-occupied homes). At the time, a lot of smaller investors were focused on fix-and-flip, and the big money was invested in multifamily and other asset types. So, Alex really is a pioneer in the SFR space.
Alex had the foresight to recognize the tremendous income and wealth building potential that could be achieved by amassing and efficiently managing a large portfolio of single family rentals.
Successful Track Record
Over the years, Alex has executed thousands of SFR transactions with a combined market capitalization greater than $1 Billion, and annualized returns exceeding 50%. Alex's strategies go beyond merely holding and renting the properties he's acquired. By concentrating his acquisitions in advantageous locations, and focusing on the economies of scale that can be achieved through a vertically-integrated investment and management company, he has been able to achieve savings and efficiencies at every step of the way from acquisition and renovation through property management, which in turn has created more wealth for his investors.
Historical Investments/Funds
Single Family Rentals 2006-2022: 54% IRR (16 years)
Fix N Flip Properties: 2017-2022: 35% IRR
Short-Term Transactional Funding: 8% Annual Return
Commercial Real Estate Project: 25% IRR
New Construction: 25% IRR
Multi-Family: 30% IRR
Land Holding Investment: 33% IRR

Guiding Principles
Alex has built his reputation on the principles of hard work, dedication and ethical practices. "Honesty, Integrity, Generosity, Humility and Respect" are the core values that drive Alex and are the cornerstone of his companies' success.
Sharing His Expertise
A successful, serial entrepreneur, Alex previously built, and sold, successful companies in the financial and travel industries. Since entering the SFR space nearly 20 years ago, Alex has been frequently sought out to share his insights, experience and ideas.
Member, Forbes Real Estate Council (2017-2021)
Member, Forbes Business Council (2022)
Member of Real Estate Investors Round Table (by invite only)
Member of Entrepreneurs' Organization
Published Author
Frequent Speaker
Founding Father of the American Ismaili Chamber of Commerce

One of 20 operators nationally chosen to participate and guide Freddie Mac on Single Family Financing pilot program.
To learn more about Alex's accomplishments, and his thoughts, analysis and predictions on building generational wealth through real estate investing, visit his LinkedIn page and YouTube channel.
Alex Hemani, and his affiliated companies, are endorsed, associated or a contributor to the following companies:

Working with our investors and subsidiary companies, Caden Fernando is responsible for managing Ninety9 Capital's residential, real estate acquisitions; underwriting contracts and ensuring legal compliance through our transaction terms; and managing the growth of company operations into prospective markets. Caden obtained his B.S. in Psychology and Political Science – The University of Texas at Dallas and is currently pursuing a J.D.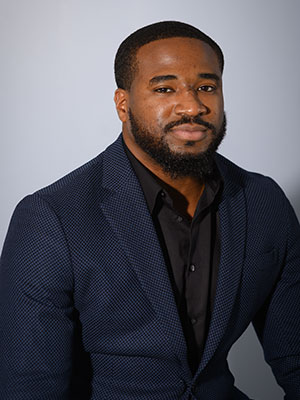 After obtaining a Masters of Science in Sports Management from West Texas A&M University, Floyd Smith IV began his career in sales and management for professional sports teams and events, including 2.5 years as the general manager of the Dallas Marshals Professional Arena Football team. Floyd now brings his sales experience and enthusiasm to Ninety9 Capital where he and his team are responsible for exiting the single family homes to investors.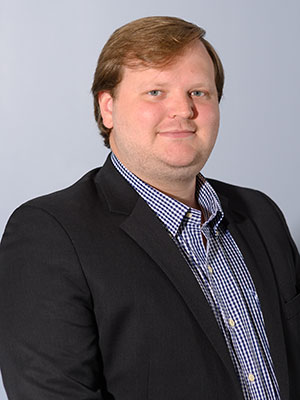 Head of Property Management
As Head of Property Management, Wes Stone oversees all property operations ensuring properties achieve budget goals and remain at maximum occupancy with happy residents. After attending the University of Alabama, Wes began his career in estate sales, before moving to property management in 2017, where he quickly advanced to Senior Portfolio Manager and then Regional Manager responsible for over 3000 rental homes and multi-family buildings.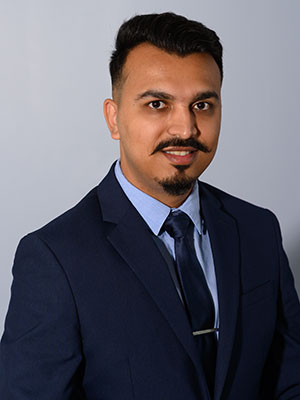 Rahim Gokal, Master of Science in Business Analytics from Texas A&M University, is a lead data analyst at Ninety9 Capital. Rahim's role is to analyze and collect data to uncover trends, correlations, new opportunities, and improvement across the Single Family Residential properties portfolio, ensuring maximum returns for our investors.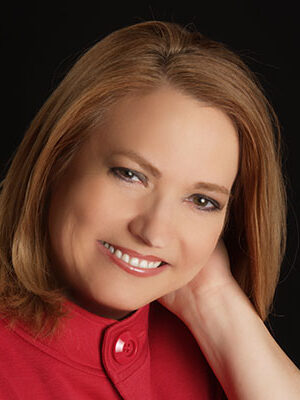 Herself a real estate investor, Mindy Henderson brings 15+ years' experience as a loan officer; 10 years' experience as a property manager; and 7+ years' experience in renovating residential property to Ninety9 Capital. Mindy is a licensed Texas Real Estate Broker; and licensed residential mortgage loan originator. She specializes in listing and selling residential real estate in the investor and SFR market. Mindy obtained her Bachelor of Arts, Economics from Augustana College, and has studied advanced real estate at the University of North Texas and Collin College.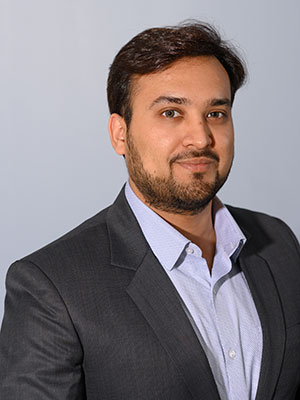 Sid Jain has 8 years of financial and risk management, investment analysis, and operations experience. Sid received a Master of Science in Finance from The University of Texas at Dallas. Sid oversees financial management for Ninety9 Capital and our affiliated companies. His team of six play a critical role forecasting, monitoring, reporting, and analyzing our internal operations, as well as the performance of our investments.